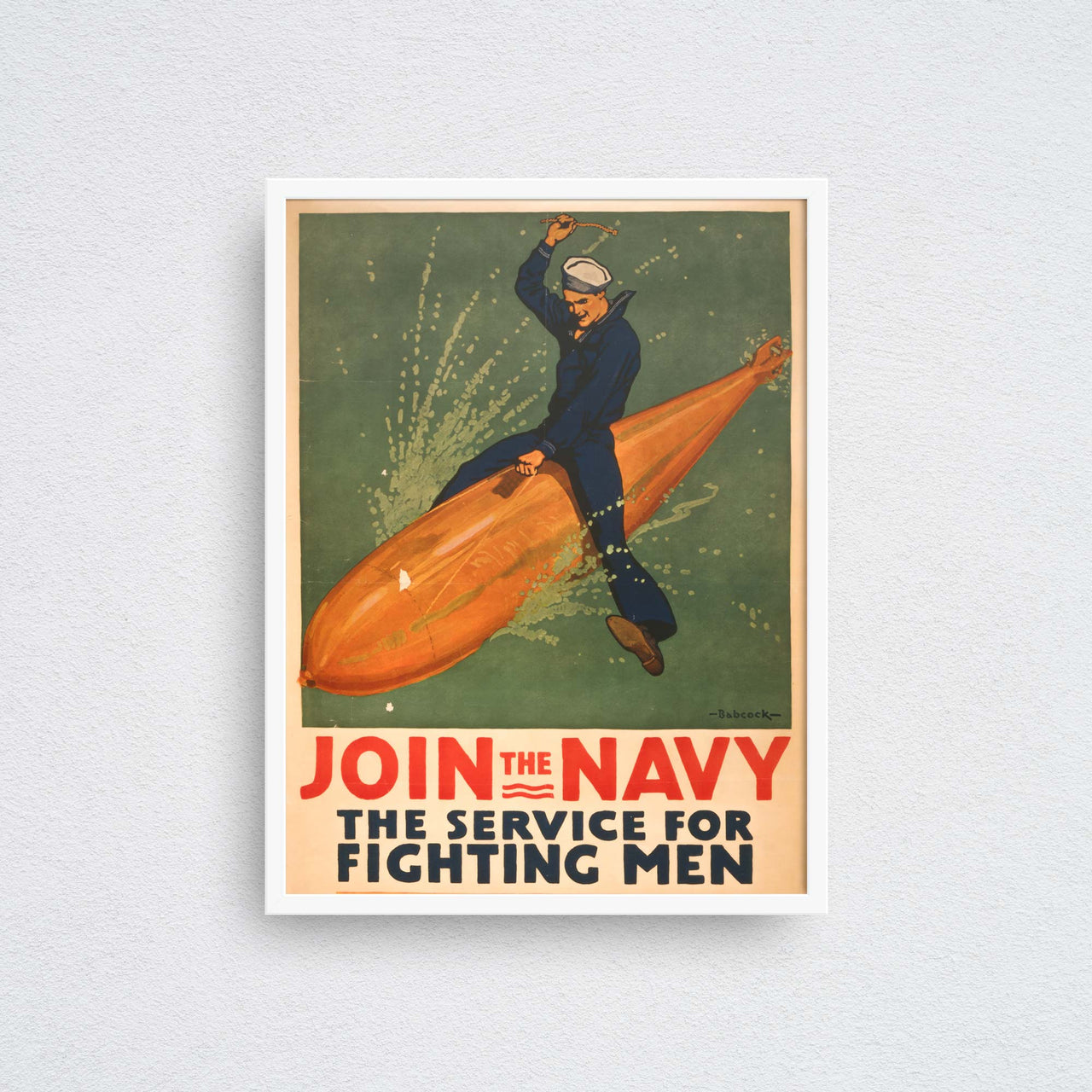 The rodeo sailor is a classic icon of early American military art, and we've carefully reproduced him here in our "Join the Navy" print using time-tested, hand-applied screenprint methods. The result? A fun, classic design produced at an unparalleled level of quality, suitable for hanging or framing at home or at work. (Especially if your work is on a battleship.)
We produce all of our designs using only the finest archival-quality papers, inks, and dyes. We are 100% made in the USA using traditional, small-batch production techniques, with a focus on traditional craftsmanship and artistry.
Our papers are heavyweight, gallery-grade, and certified for environmental friendliness. Our inks are richly dyed and deeply hued, and will maintain their brilliance for decades.
The result of our relentless attention to detail and extremely high standards for excellence? An all-American, museum-grade product, suitable for framing, that you and your family can proudly display for years to come.
PAPER:
Heavyweight (100 lb.)
Gallery-grade
Archival Quality

INK:
Richly Hued
Custom-Blended
Permanently Colorfast
G.I. Prints makes the most historically accurate and high quality battle maps, military posters, and historical memorabilia in the world, and takes great pride in serving warfighters, patriots, and military families across the country.