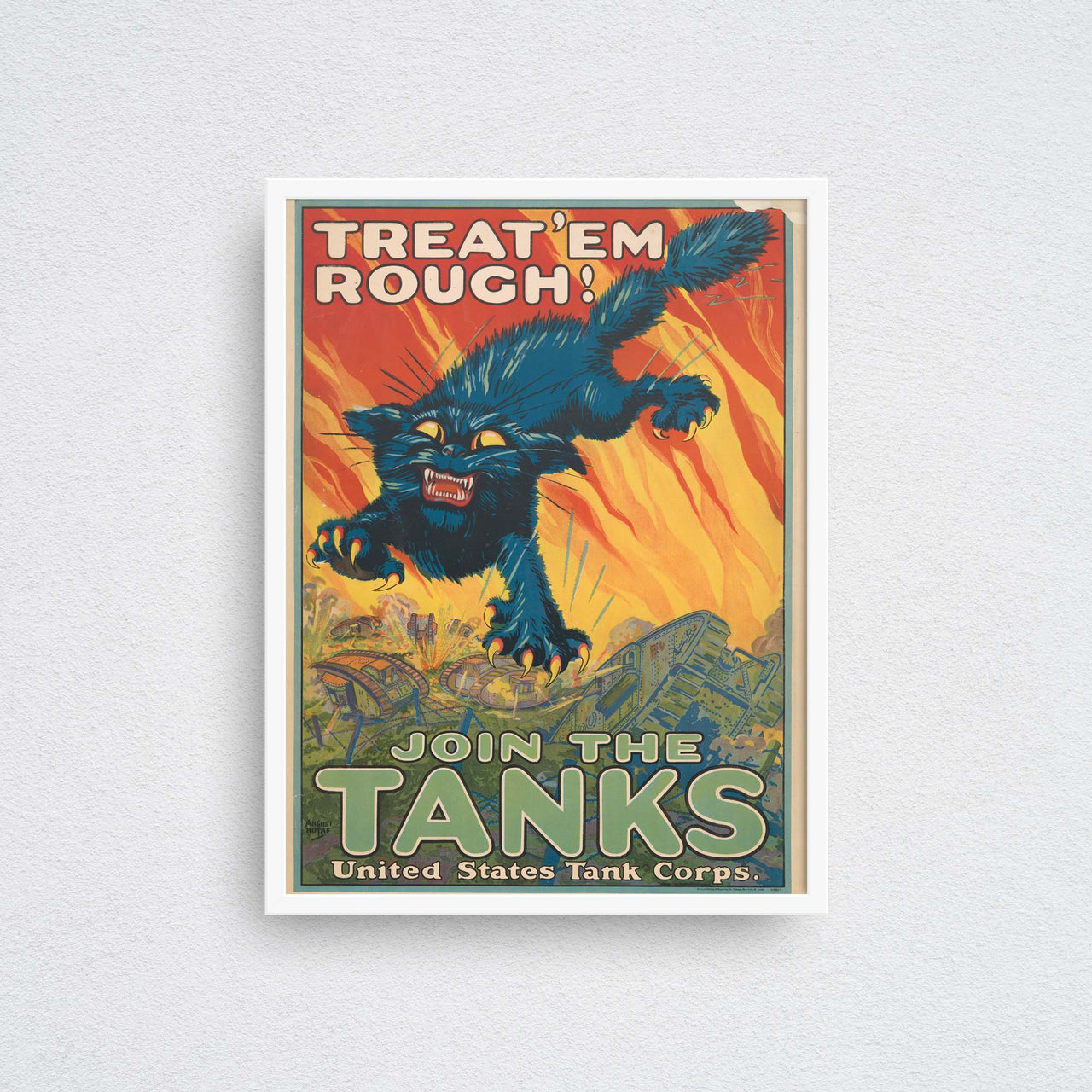 "Treat 'em rough, join the tanks!"

What could be more hooah than that? Our archival, screenprinted artwork hearkens back to the early days of the "United States Tank Corps," the mechanized unit mobilized to support the American Expeditionary Forces (AEF) during the First World War.

Today, their descendants are the soldiers of the Armor Branch of the US Army, the combat arms branch responsible for continuing to use tanks to give the "treat 'em rough" treatment to enemies of freedom worldwide.

Like all G.I. Prints products, this design is carefully handcrafted in the USA to an extraordinarily high level of quality and detail, and is suitable for gallery display and professional framing.
We produce all of our designs using only the finest archival-quality papers, inks, and dyes. We are 100% made in the USA using traditional, small-batch production techniques, with a focus on traditional craftsmanship and artistry.
Our papers are heavyweight, gallery-grade, and certified for environmental friendliness. Our inks are richly dyed and deeply hued, and will maintain their brilliance for decades.
The result of our relentless attention to detail and extremely high standards for excellence? An all-American, museum-grade product, suitable for framing, that you and your family can proudly display for years to come.
PAPER:
Heavyweight (100 lb.)
Gallery-grade
Archival Quality

INK:
Richly Hued
Custom-Blended
Permanently Colorfast
G.I. Prints makes the most historically accurate and high quality battle maps, military posters, and historical memorabilia in the world, and takes great pride in serving warfighters, patriots, and military families across the country.